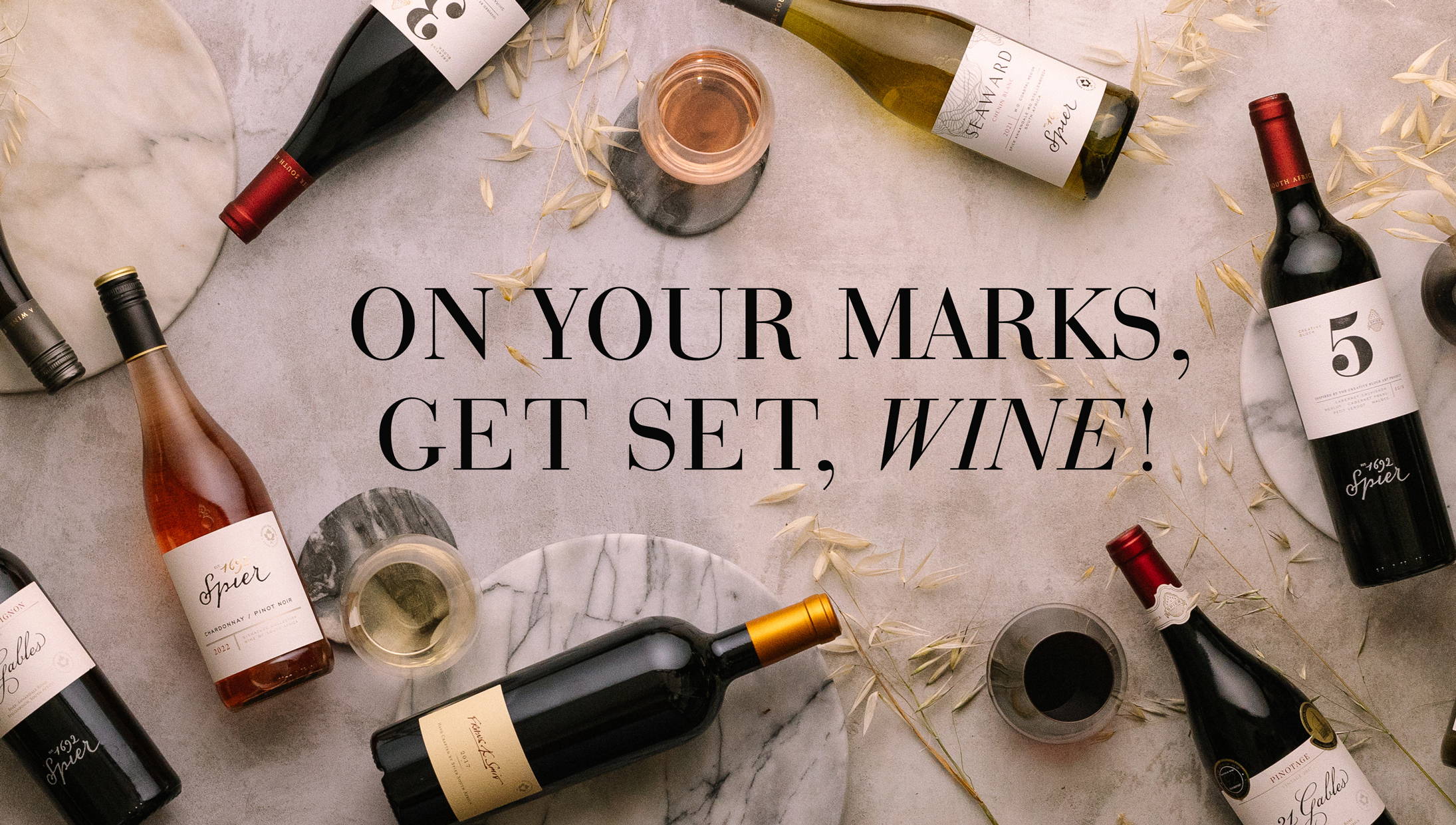 Exclusive for our dear friends & family: Here's a limited-batch offer on a range that is exclusively sold to our Denmark market.


Noble song sings the sweet tune
of no added sulphur: 0 mg/l of added SO2 per bottle to be exact. Add to cart if you're a lover of red as this range consists of a Merlot, Cabernet Sauvignon, Pinotage and Shiraz.

Kick off summer with our best-selling Spier Signature and Seaward wines. Foolproof and flavourful, these single-varietal wines are top-quality thirst quenchers.


21 GABLES &
CREATIVE BLOCK

Treat yourself to modern classics and competition champions. 21 Gables brings premier single-varietal wines to the fore, representing both the conditions of each vintage & nuance of terroir. Creative Block is our winemakers' artistic interpretation of traditional Rhône- and Bordeaux-style blends.
FRANS K. SMIT &
CREATIVE BLOCK

You are gifted! Be it wine connoisseur or occasional drinker, this special offer is perfect as a treat to yourself or gift to a loved one. Crafted in limited quantities, Frans K. Smit is coveted around the world while Creative Block brings another nuanced blend to your cellar.